Switchfoot is a surfing term that Jon, Tim , and Chad decided to call the band when the three of them met in the mid-90's due to their mutual love for the sport. Though they competed in national surfing championships on weekends, what drew them together was their general love for music. After only 20 gigs, they signed with a record company and realized their first album (Legend of Chin) in 1997. The fouth member of the band, Jerome Fontamillas joined in January of 2001 with the release of the band's third album, Learning to Breathe. A fifth foot, "guitar wizard" Drew Shirley joined May of 2005. The Beautiful Letdown has been their fourth and fastest-selling album to date, becoming double platinum certified spring of 2005. The band is currently polishing off their fifth album, Nothing Is Sound now due out September 13th of 2005.
Bulletin:
************************
Welcome to
Switchfoot Database!
Our last update was on:
Sunday the 26th
of March
Areas of recent change & development:
&
Check for information on recent updates to the site (besides the News & Updates Section) in the Editor's Notes!
Thank you for visiting.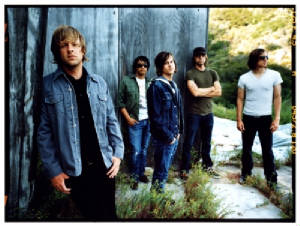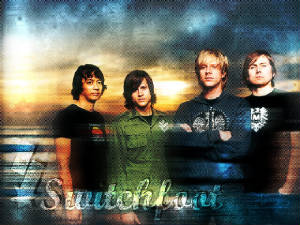 Switchfoot:
Jon Foreman: Lead Vocals, Guitar
Tim Foreman: Bass, Backup Vocals
Jerome Fontamillas: Keyboard,
Guitar, Backup Vocals
Chad Butler: Drums
Drew Shirley: Guitar